Specifically designed to record in the highest fidelity in any sound environment


Presenting the Olympus LS-100 Multi-Track Linear PCM recorder. This compact little wonder helps working musicians write music, create demos, rehearse, and capture live shows. It's ridiculously easy to use and musicians will appreciate the onboard tuner, metronome and lissajous function. Enjoy capturing every note of an ear-splitting live performance, having squeaky clean recording with the XLR inputs and because it's designed to do it all, the convenient multi-tracking capabilities.
Price: $469
24 Bit/ 96 KHZ Linear PCM Recording with Stereo Condenser Microphones.
By offering a PCM recording ability, the audio data is not compressed, demonstrating an extremely high fidelity. With a 24-bit maximum sampling rate and a 90 degree microphone layout, audio quality is never compromised with the LS-100. A frequency range of 20 Hz to 20,000 Hz captures low bass and high treble frequencies with exceptional clarity. Independent left and right recording levels help you maintain balance and make adjustments on the fly.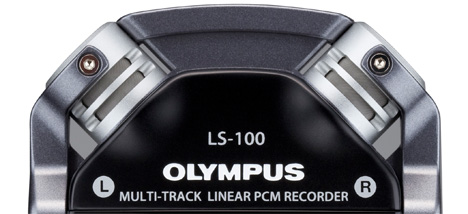 Eight Tracksg
Multi-tracking and editing is a staple of professional recording, and is a technique where multiple separately-recorded sounds are mixed together to create a single stream of sound. On the LS-100, up to 999 tracks can be recorded in the fixed 44.1 kHz/16 bit format for CD writing, and up to eight tracks can be edited simultaneously.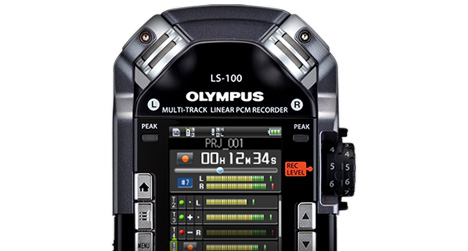 High precision tuner and Metronome
The LS-100 comes with a built in electronic tuner function, essential for tuning instruments. By following the display, a user tunes their instrument until the on-screen tuning meter points stright up. When utilising the multitrack feature, by ensuring that each instrument is precisely tuned can aid in producing a professional sounding recording. The metronome function aids in keeping time for recordings.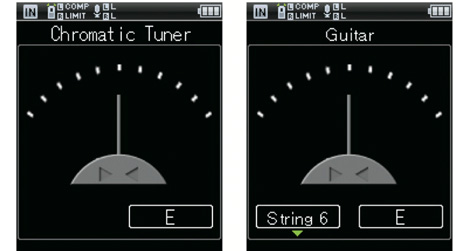 Live recorder with plenty of uses beyond music.
It's ideal for podcasting. Journalists and foley artists will appreciate the clear sound. Use it to build soundscapes or capture ambient noise. Birding and nature enthusiasts can record wildlife with lifelike clarity.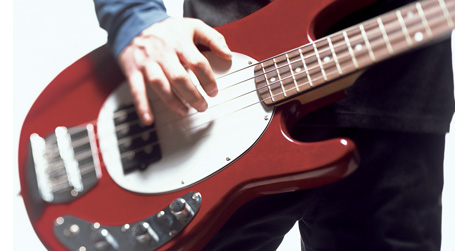 XLR/Phantom Power Supply
Designed with pro musicians in mind and comes with integrated XLR Phantom power supply and phone jack for external communications. The built-in instrumentation amplifier cuts slight noise and amplifies signals, allowing the use of lengthy cables.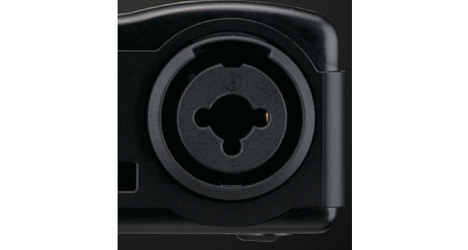 Hardware
Display

Display type:Full-Colour LCD with LED backlight

Memory

Internal memory: 4GB
External memory: Max. 64GB (optional)
Storage media: SD/SDHC/SDXC
PC connectivity: Via USB cable supplied

Device Operation

Hold switch: Yes
Power switch: Yes
Programmable button:3 (F1, F2, F3)

Power Supply

Requirements: Lithium-ion rechargeable battery x 1
External power supply: A514 AC Adaptor (supplied)
Battery: LI-50B
Battery life:Approx. 12.5 hours (Rec)
Internal battery charge: Yes

Recording

Built-in microphone:Stereo
Microphone type: Directional
Directional characteristic: 90 degree outward facing
Microphone sensitivity: High / Middle / Low , Hi / Lo for XLR
Input level: Max. 140dB SPL
Recording format:Linear PCM (WAV) (Broadcast WAV) / MP3
Recording level setting:Manual via 2 channel dials
Voice activated recording: Voice Sync.
Low-cut filter:Yes (100Hz/300Hz)
Pre-record function: Yes
Multi-track recording: Max. 999 projects
8 tracks per project
999 files per project
Track volume adjust
Mute track
L/R panning
Bounce
Project erase
Overdubbing:Yes
Play Sync recording:Yes
Automatic gain control:Yes
Peak indicator:2 channel LED indicators
Level meter:2 channel on-screen indicator
Internal microphone frequency:20Hz~20,000Hz

Overall frequency response (line in/mic jack):

PCM:96kHz | 20Hz~44,000Hz
88.2kHz | 20Hz~40,000Hz
48kHz | 20Hz~23,000Hz
44.1kHz | 20Hz~21,000Hz
44.1kHz (mono) | 20Hz~21,000Hz
MP3:320kbps | 50Hz~20,000Hz
256kbps | 50Hz~20,000Hz
128kbps | 50Hz~17,000Hz
64kbps (mono) | 50Hz~8,000Hz

Recording Time:

PCM:96kHz/24bit | 1 hour, 35 minutes (approx.)
96kHz/16bit | 2 hours, 15 minutes (approx.)
88.2kHz/24bit | 1 Hour, 40 minutes (approx.)
88.2kHz/16bit | 2 hours, 30 minutes (approx.)
48kHz/24bit | 3 hours (approx.)
48kHz/16bit | 4 hours, 45 minutes (approx.)
44.1kHz/24bit | 3 hours, 15 minutes (approx.)
44.1kHz/16bit | 5 hours (approx.)
44.1kHz/mono | 10 hours (approx.)
MP3: 320kbps | 22 hours, 30 minutes (approx.)
256kbps | 28 hours, 30 minutes (approx.)
128kbps | 57 hours (approx.)
64kbps mono | 114 hours

Playback

Key Shift: Yes
Playback speed control: Fast (Max. x4) / Slow (Min. x0.5)
A-B repeat Yes
Intro playback:Yes
Gapless playback: Yes

Editing & Workflow

File copy: Yes (folder to folder)
File move: Yes
Time / date information:Yes
File divide: Yes
Partial erase:Yes (only PCM(WAV))
File erase: Erase all files
Erase single files
MP3 convert function: Yes
CD-write: Yes
Index mark: up to 99 per file
Folders: 5 folders 999 files per folde

Additional Functions

Voice guidance:Yes
Metronome function: Tempo 40-208
2 sounds
Pattern | no accent, 1/4 – 8/4, 6/8)
Tuner function:Chromatic Tuner
Guitar Tuner
Bass Tuner
Calibration 435 – 445Hz
Lissajous function: Yes

Security

General

Housing colour: Charcoal
Housing material: Plastic
Dimensions: 159mm (H) x 70mm (W) x 33.5mm (D)
Weight:280g (including battery)
Microphone jack: Φ3.5mm | Impedance 10kΩ
LINE IN jack (MIC jack):Φ3.5mm | Impedance 12.5kΩ
XLR/Phone jack:Impedance 10kΩ
Phantom power supply:48V / 24V
EAR jack: Φ3.5mm | Impedance 8Ω or more
Maximum headphone output: 10mW + 10mW (at load 16Ω)
Speaker: Built-in Φ28mm round dynamic speaker
Maximum speaker output: 430mW
Mounting hole:Yes
Compatible OS:Microsoft Windows XP, Vista, 7, 8
Mac OS X 10.4.11~10.7
Wireless remote control: Available with RS30W (optional)
Supplied items:Lithium-ion rechargeable battery, AC Adaptor, USB Cable, USB Plug Adaptor, Wrist Strap
Languages: EN/FR/DE/IT/ES/RU